The reality show star, Kim Kardashian tried her sexy Halloween costume, leopard bodysuit.
Kim wrote "Rawwwr!!! Halloween Costume shopping" while out Halloween costume shopping in Miami, Fla., on Oct. 13.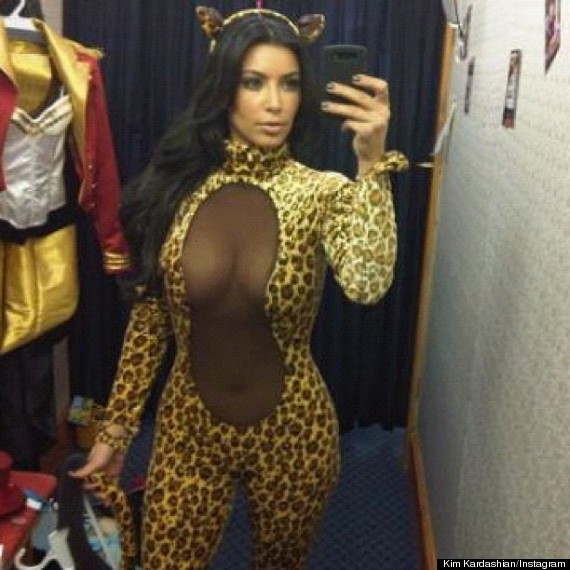 Kardashian flaunted her breasts and toned tummy as she posed for a mirror shot in the risque costume, which comes complete with ears and a tail.
Kardashian has made it a habit to dress up in a sexy Halloween costume every year. So far, she's been a sexy Disney princess, a sexy red riding hood, a sexy poison ivy, and a sexy wonder woman. This year, it looks like she's going to go with the classic sexy xat Costume.
But we still can't confirm until the Halloween. I think she will change to another one to make a surprise.
Here are some other costumes that Kim K has worn in the past.

Do you think she will dress the Cat costume or change another sexy one?